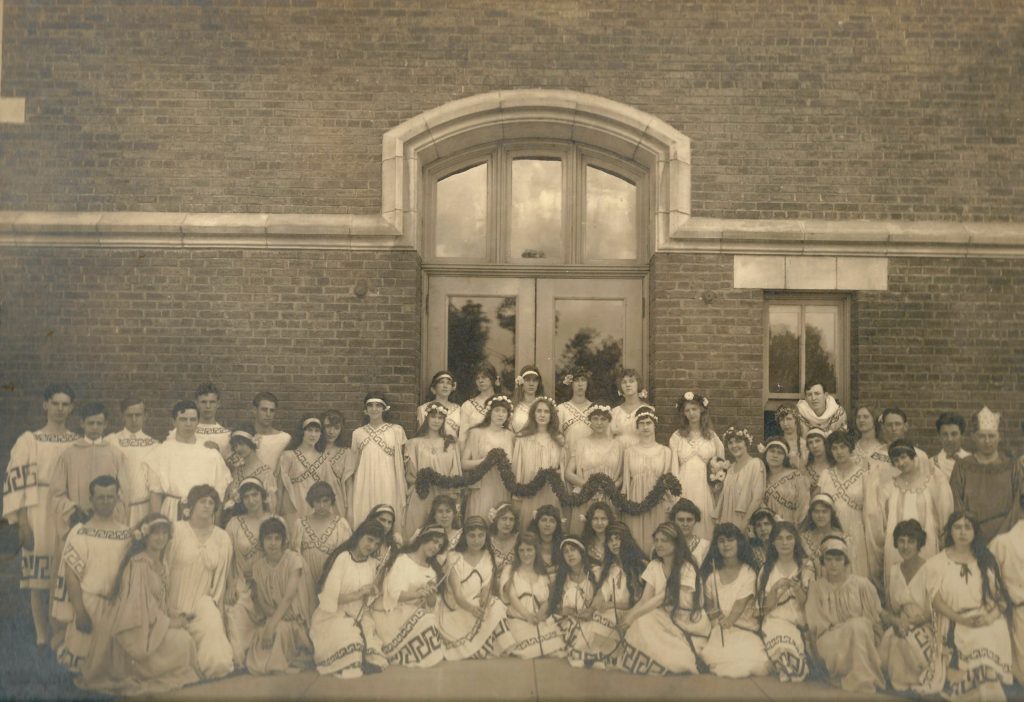 Here is another 'slice of life' posting, cultural tidbits from Jessie's life in the Spring of 1914.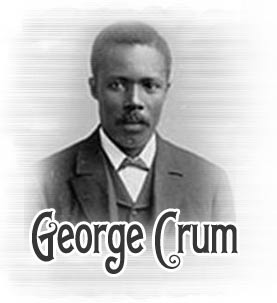 On April 2nd, 1914, Jessie wrote in her diary that she and her friends ran from school over to Bowers grocery store at noon to buy food for a picnic lunch. They bought pickles, sweet rolls, adnas, fig newtons, Saratoga chips, chocolate cakes, Tit-bits, and candy. I have not found any reference to adnas in my research, so I have no idea what that is. Fig Newtons have been around for a long time, and in fact were first patented and made in 1891.    Saratoga chips are the original potato chips invented in 1853 by Chef George Crum at a restaurant in Saratoga Springs, New York.   Tit-bits was a general interest magazine with articles, as the sub-title read, "from all the most interesting books, periodicals and contributors in the world."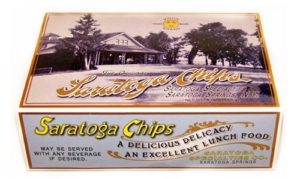 Jesse Reno in 1859 and Charles D. Seeberger in 1897 are both credited with inventing the escalator. Reno's 1859 version was powered by steam. Seeberger, with the help of the Otis Elevator Company, entered his invention in the Paris Exhibition of 1900 where it won first prize. At different times both he and Reno sold their patent rights for the escaltor to the Otis Elevator Company.  Jessie notes on April 4th that she and her friend Sara "went through all the 10 cent stores & rode the moving stairs or rather 'escalator' in the new Kress."
Family history says that Jessie's mother was very funny and often cracking jokes. Jessie had a good sense of humor too. One of the final senior assignments in English class was Shakespeare's Macbeth. On April 28th Jessie wrote, "I read all of Macbeth this afternoon. When I finished I was sure glad for "If 'twere done, then 'tis done and its good if 'twere done quickly."
Reading Jessie's diary I am often reminded that driving and riding in a car in the early part of the 20th century could be dangerous. There was no driver's ed. or driving school. A driving license cost little and people learned to drive on the road. On the evening of April 25th Jessie notes that they got their car out of the shop. The Latham's Hudson had been in the shop for a while, and must have had some body work done because the auto was repainted dark blue from its original black. Five days later on April 30th Bud wrecked the car again. At around 11:30 that night he was bringing several of his work colleagues  home from working late at the bank (or so he told Jessie) and must have been speeding, because the car skidded out of control throwing several of them out of the car and injuring some of them. Jessie was sure that was the end of their Hudson. The running board and the back wheels were ruined, but the Lathams had their car back from the shop again within a couple of weeks.
I am also reminded that everyone's health was more fragile in the early 1900s before antibiotics, vaccinations, and sanitation improvements. On Mother's Day (May 10, 1914), another one of Jessie's friends died. Susie Fleece was her name, and though Jessie didn't identify the disease, Susie seems to have died of tuberculosis.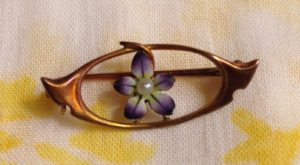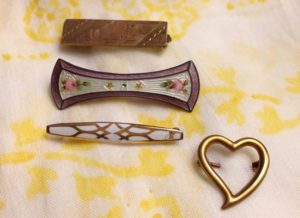 Jessie graduated from Central High School in Memphis on June 2, 1914. She received many presents which she lists in her diary on June 1, 2 and 3 – "a perfectly exquisite diamond ring from mother and dad, a silver card case all filled with money, just beautiful, from Aunt Minnie," many gold pins, a parasol, stationery, gauze fans, silver hat pins, gold dress clasps, slipper buckles, and so on. As Jessie would say, everything imaginable! On June 1, Jessie took part in her senior class play. They performed Endymion, and though she didn't specify the author, I believe it was an  Elizabethan era play by John Lyly (c.1588) based on the Greek myth. The auditorium was packed and according to Jessie they had to turn hundreds of people away as there was not even any standing room available. There were 83 classmates in the production and Jessie was a Dryad. The next day, June 2, Jessie graduated. Her class sang two songs as part of the ceremony, Glory to Isis ( Aida) by Verdi and The Heavens are Telling by Haydn.