For the last few years I have been immersed in my grandmother's history.  Jessie Latham Perkins (her married name) is my grandmother on my Mother's side and was born in Memphis, Tennessee in 1894, in the house pictured below. She had an older brother Frank, whom she always called Bud, and a younger brother Swayne. Around 1981 Jessie (my grandmother) made tape recordings of herself retelling and recalling our family history in and around Memphis, Tennessee. I transcribed these for my siblings, and then began reading her diaries, written from 1909-1924. Her last entry  was written in Chicago while on her honeymoon.  After he begged her late one night in the hotel, she let Percy, her new beloved husband, read her diary… Well, now it wasn't private anymore and she made no more entries.  I am sorry, because I would have loved to have known more about Percy and more about my grandmother as a grown and married woman. The creation of this site is inspired by and dedicated to my grandmother Jessie. I plan to enter her diaries, and to take inspiration from them for my postings. Primarily this website is for my siblings and my children, in the hopes that I can add a little more information to our family history. I hope you enjoy it!  ~  Jenny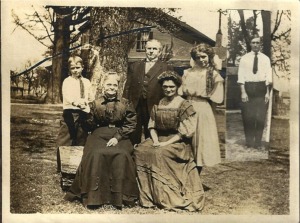 This is Jessie's family around 1909 at their home in Memphis. L to R: Swayne, Grandmother Swayne, Father F.S. Latham, Mother Jessie, Jessie, and a pasted on picture of the oldest brother Frank (Bud), who is away at college.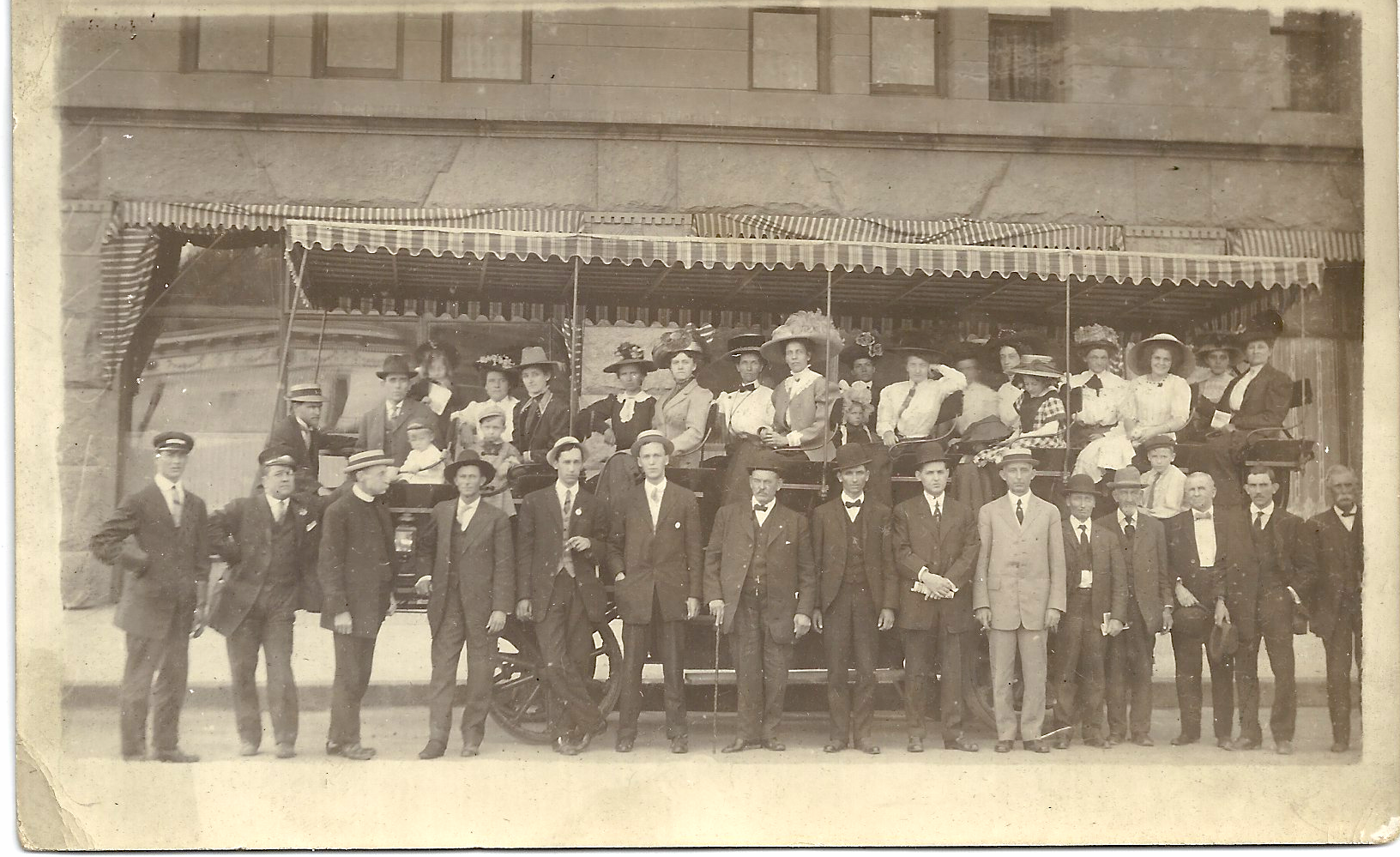 This is the full photograph under the title "100 Years Ago in Memphis."  Jessie is the smiling girl  in white on the right. Her mother Jessie sits next to her, also in white.  Her younger brother Swayne is below her, and F.S. Latham (Jessie's father) is the third man standing from the right.  I think this photo was actually taken in Denver. In the summer of 1909, Jessie and her family traveled to Colorado. The back of this photo, which is a post card, says Denver Omnibus & Cab Co.