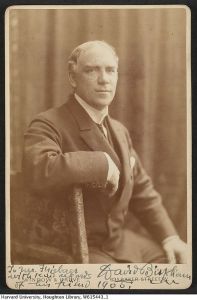 On November 1st, Jessie and her mother went to the Bijou to see singer, David Bispham. Mr. Bispham was the first American-born baritone to make an international name for himself. He must have sung at this concert, though Jessie didn't mention it. But she did remark upon his recitation of Poe's The Raven, which she thought was "fine."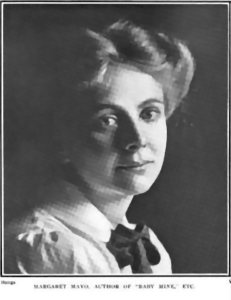 Early in November Jessie read The Little Colonel's House Party (1900) by Annie Fellows Johnston, another offering in The Little Colonel series for children. Jessie and her mother went to the Goodwyn Institute to see the the play Polly of the Circus by Margaret Mayo. Mayo was an actress, a playwright, and later a screenwriter. Polly of the Circus became a silent film in 1917 and was made again in 1932 with Marion Davies and Clark Gable.
Several times in her diaries Jessie mentions that she has gone 'nutting' out in the country. Imagine — autumn, the leaves have turned beautiful colors, the sun is warm, and the youngsters are gathering nuts in the the woods — what a lovely scene that must have been!