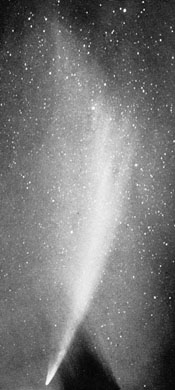 1910 was an exciting year in astronomy. Halley's Comet was expected to become visible in May of that year after an absence of 75 years, and there was great anticipation of that event, both scientifically and culturally. But something unexpected happened first — the Great Daylight Comet of 1910, so-called because it could be seen in the daylight with the naked eye.  First seen by workers in South Africa earlier in January, by the end of January and the beginning of February it was at it's most impressive display in the Northern Hemisphere. These two black and white pictures were taken at the Lowell Observatory in Flagstaff, Arizona. The vertically aligned picture was captured on January 28, 1910 by Carl Lampland and Vesto Slipher.  Jessie notes in her diary on January 24th and 26th that she saw the comet in Memphis.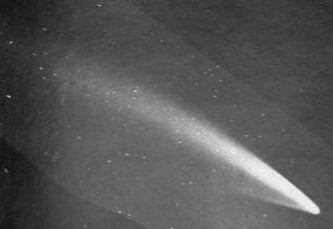 Below is a picture of the Daylight Comet of 1910 and Venus, January 27, from Biskra, North Africa, after a drawing by W. B. Gibbs.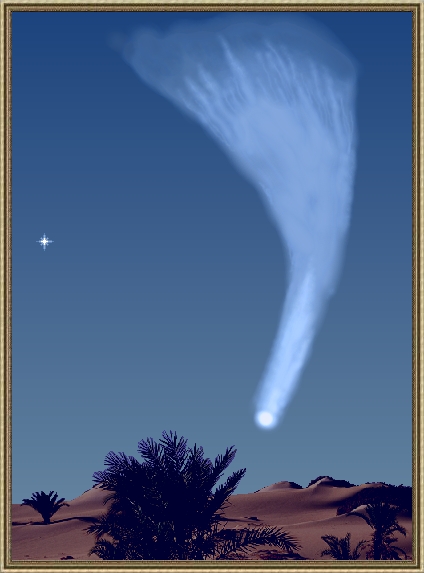 Another artistic rendering of this event is a drawing by H.P. Wilkins, Daylight Comet Of 1910, © Sir Patrick Moore.