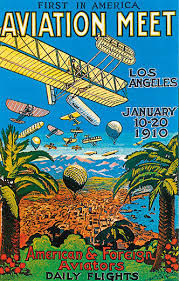 On Wednesday, April 6, 1910, Jessie writes in her diary, "Had half holiday at school. We all went to the Aviation Meet at the Fairgrounds to see the aeroplanes fly. They were grand. It was simply wonderful. Had a swell time." The Wright Brothers had made their first flight only 7 years earlier in North Carolina, and interest in the possibility of human flight was spreading. Several American aviators took part in the very first aviation meet to ever take place in August 1909. It was in France near Reims and officially known as Le Grande Semaine D'Aviation de la Champagne (The Champagne Region's Great Aviation Week). The American pilots returned home with the idea of forming teams and having aviation meets across the country.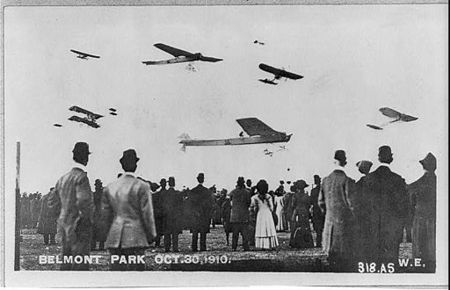 The Memphis Aviation Meet was one of the first of its kind in America (the first one was in Los Angeles in January of 1910). They were incredibly popular with the public, and often at these meets, as in Memphis, it was the first time an airship or aeroplane had flown in the region. There were accidents and some fatalities, and though no one was killed in Memphis, it was an accident that brought the event to a close. Nevertheless, the fact that so many people got to see the aeroplanes and airships fly with their own eyes, a thing that most people thought was impossible, helped to convince the general public that flying was possible.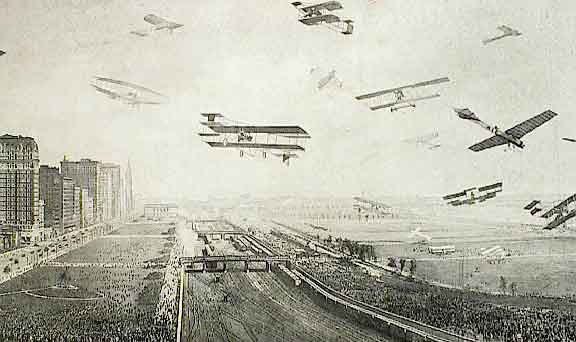 Thanks to Antique Airfield – Website of the Antique Airplane Association and the Airpower Museum.
Thanks also to Memphisflyer.com – Ask Vance, the blog of Vance Lauderdale: "The 1910 National Aero Meet in Memphis."