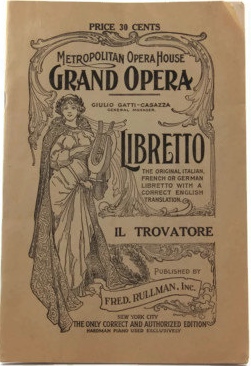 It's a different world in 1910, where a 15 year old girl goes downtown with her friend to dancing school, then to see the grand opera Il Trovatore, and finally meets up with some boys for sodas before going home. There were all kinds of cultural offerings available in 1910 Memphis. Jessie saw several plays in January. At the Bijou she, Sara, Emma and Othella saw Mrs. Wiggs of the Cabbage Patch. The next weekend Jessie, her mother and Emma went to Higbee School (for girls) to the Drama Club's presentation of The Top Landing: a farce in one act by Robert C.V. Meyers.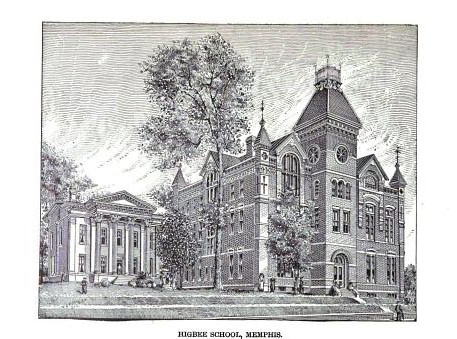 The day after that she went to the opera. Jessie says the opera was at Houck's which was a piano store on Main Street. But right next to it was the Royal Theatre. Perhaps that is where she saw the opera. In the picture below (Main St., Memphis 1911), Houck's Piano Co. can be seen at the bottom left. Right next to Houck's is the Royal Theatre. (click/tap on photo to enlarge)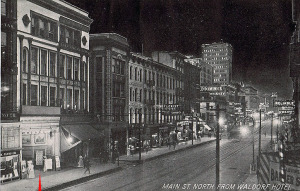 About a week later Jessie and Emma went to the Lyceum to see Little Nemo, which Jessie claims was the finest play ever seen in Memphis. Little Nemo was a fictional character in the popular comic strip Little Nemo in Slumberland.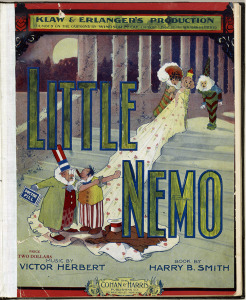 In 1907 an extravagant production with a score by Victor Herbert, and costing an unprecedented $100,000, went on tour with good reviews and sold out houses. A mythical character, the Whiffenpoof, was introduced in the show, and the word itself became very popular with the public. A hit song came out with the same name, as well as a popular singing group.
Jessie continued to read the books in the popular Little Colonel series by Annie Fellows Johnston. First she read The Little Colonel in Arizona, then The Little Colonel's Christmas Vacation, and at the end of the month The Little Colonel:  Maid of Honor.