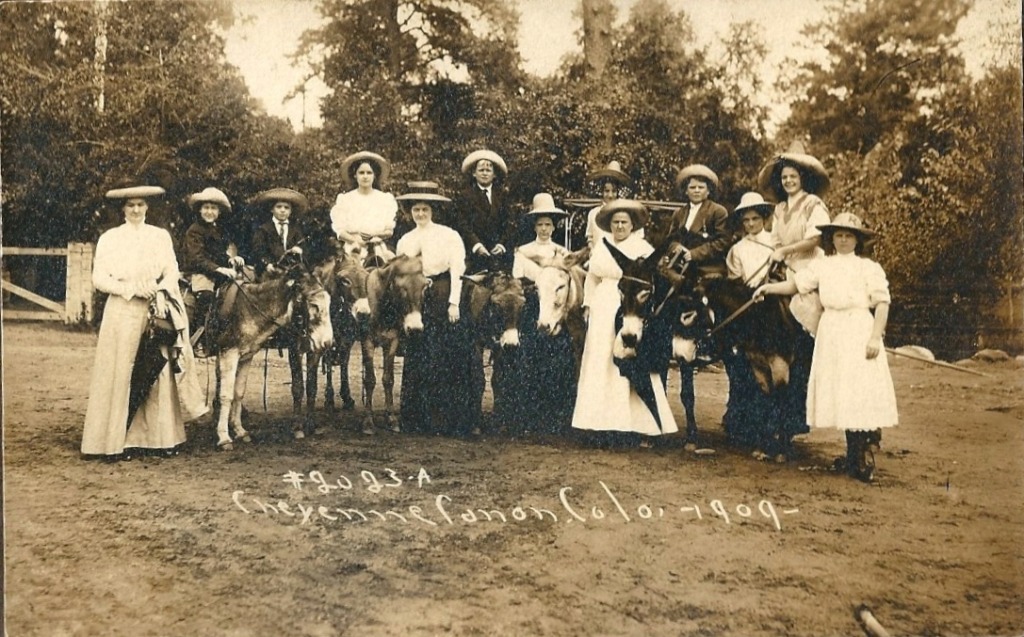 The last days of summer for Jessie and her family were spent on vacation in Colorado, mostly Colorado Springs and Manitou Springs. They hiked, rode burros into canyons, had picnics, went to the nickel shows, and visited relatives who were also in Colorado Springs (Aunt Imogen and Cousin Mary Katherine). In the picture above, Jessie is the last girl on a burro on the right. Her mother is standing to Jessie's right.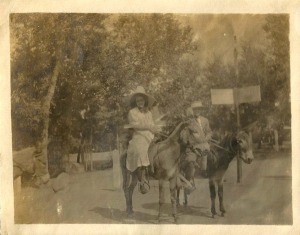 The picture on the left looks like Jessie and her Dad on burros. The photo below is probably from their burro ride through south Cheyenne Canyon and to Seven Falls where they had a picnic. From left to right — Jessie, Swayne, and cousin Mary Katherine(?).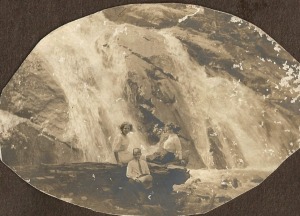 When the weather was bad, they stayed in their hotel rooms and played games or read.  While she was in Colorado, Jessie read another Horatio Alger book, "Paul the Peddler."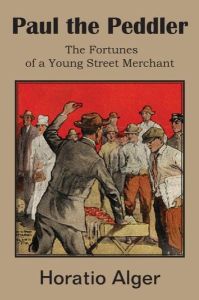 The last few days of their time in Colorado were spent in Denver.  They stayed at the Drexel Hotel.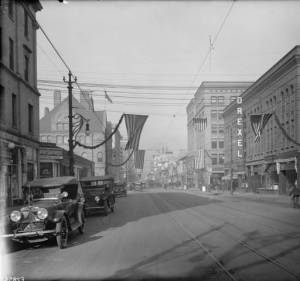 Jessie mentions in her diary that they saw the Gentry Brothers Parade while in Denver. Between 1885-1934, the Gentry Brothers had one of the most popular dog and pony circuses in the U.S. By 1910 they were the largest traveling show in the country with an 18 piece band, a steam calliope, trapeze artists, trained dogs, ponies and monkeys, 7 elephants, and 4 camels.  Jessie also visited Denver's White City in Lakeside. White City was a common name of dozens of amusement parks in the United States and Australia, all inspired by the White City of the World's Columbian Exposition in Chicago in 1893.  Denver's White City opened in 1908. According to Jessie, it was beautiful and had 60 amusements.