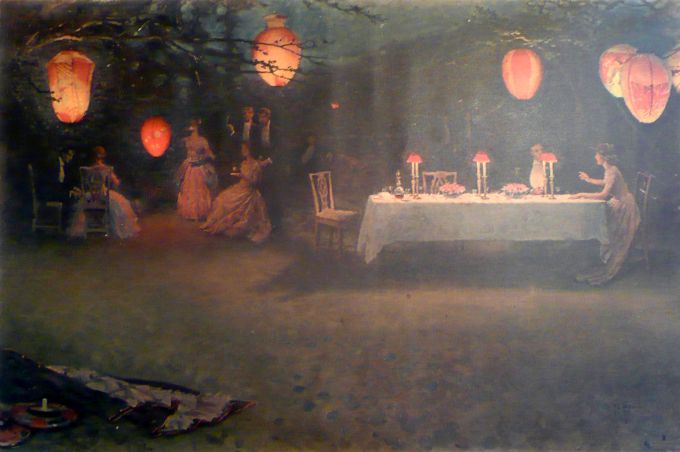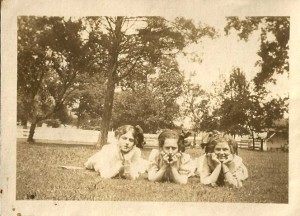 Jessie was having a house party at the end of June, and she started planning and preparing for it at the beginning of the month. Cleaning, shopping for a picnic dress and "motocycle riding" with Elmo (and loving it) were some of her activities. She had her guy friends move a big stump into the front yard on the 13th, and on June 18th there is more talking and planning for the "lawn fete" and house party.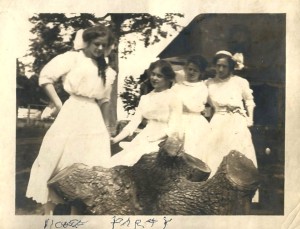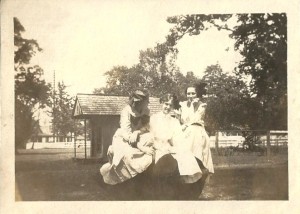 Finally on Tuesday, June 21st, Jessie and the gang met Willie Swift from Corinth, Mississippi at the depot. She was the first of Jessie's guests to arrive. The next day they all went down to the depot to meet Elizabeth Pearson from Okolona, Mississippi. One of that day's activities was a Tally Ho ride given in honor of her guests, in large horse drawn carriages that carried several people.
On Friday, June 24, 1910, Jessie hosted a Japanese garden fete in honor of her guests. She writes in her diary, "The yard was brilliantly lighted with Japanese lanterns. Had a fortune tent where an oriental beauty read the palms of the guests. Had a band to play all evening. About 50 were here. Had a fine time. We didn't get to bed until late."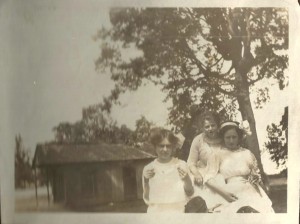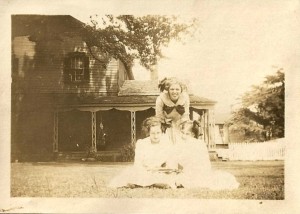 Another guest, Kate Craddock, arrived on the following Monday the 27th. They had a picnic lunch on the lawn, but at sundown Jessie's yard became a "gypsy camp." Sleeping tents were arranged and a delicious dinner of hamburgers and marshmallows was cooked over a campfire. 7 girls and 4 boys spent the night, though not much sleeping went on.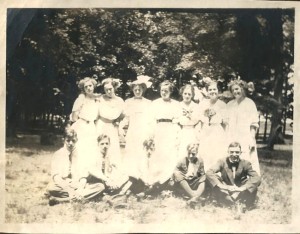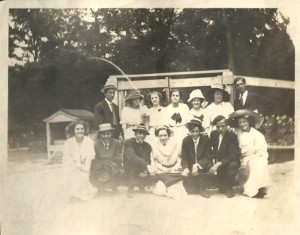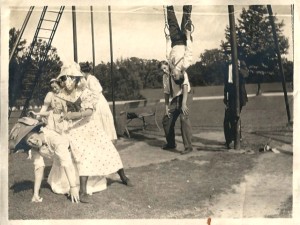 Wednesday June 29th, Jessie gave a picnic at Overton Park for the house party. Finally on Friday, July 1st, Jessie's guests left. She was lonely, but by Saturday she returned to her usual routine. She, Mildred, Richard and Everette went auto riding through Overton Park and along the Speedway, one of the earliest expressways in the country. The name Speedway was later changed to the Parkway.