We are all a product of our times and the environment in which we live. 1909 in Memphis, Tennessee was not that far removed from the Civil War. Many veterans of the conflict were still alive, and naturally there were organizations which sprang up to support the veterans and the families of veterans. Jessie writes in her diary (June 7, 1909) that she went to a meeting of the U.D.C., the United Daughters of the Confederacy.  At first I didn't want to include this information, because to some that might scream RACIST! But it is history and it is fact. My grandmother was a southern born woman with deep roots in the South.  She was not a rebel. She was a genteel and sheltered 14 year old girl.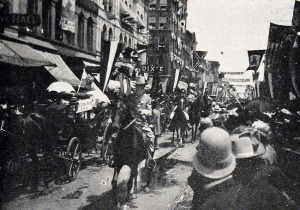 The meeting of the U.D.C. was in preparation for a huge event Memphis was hosting – The United Confederate Veterans Reunion 1909. Memphis, being centrally located and on the Mississippi River, was accessible to many Veterans. It was a huge 3-day event, June 8-10, with parades, concerts, boat rides, etc.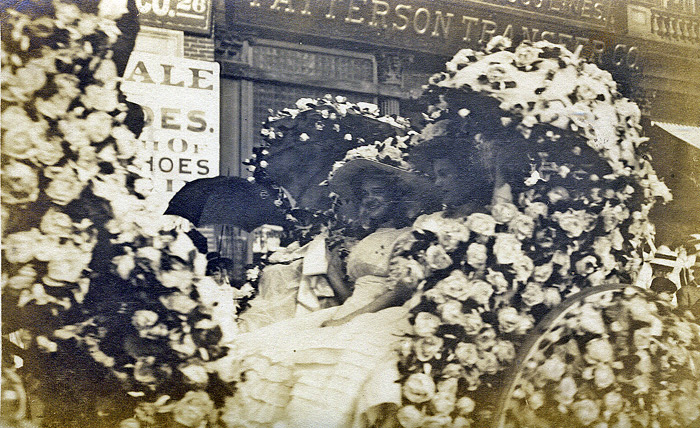 On June 8th Jessie  rode in the yellow float of the Floral Parade. (Is that Jessie looking at the camera?) On the 9th she sang at several events, and on the 10th was the big Veterans parade. All of downtown Memphis was decorated with bunting.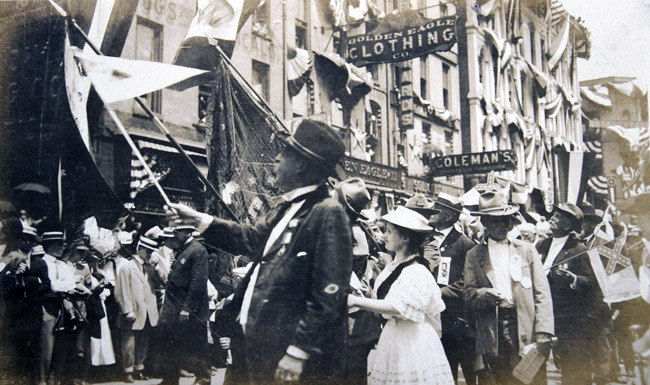 Once again, credit for the photos goes to http://historic-memphis.com/memphis-historic/ucv/ucv.html. Check this website out for more historic photos and information about this event.