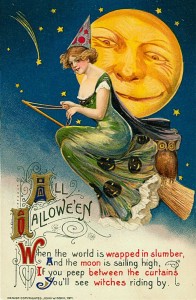 October of 1911 was very pleasant in Memphis. Jessie and her mother spent some time shopping for clothes for the new season, looking especially for a suit, some new boots and a hat. Her brother "Bud" continued to recover from typhoid fever.  His temperature seemed to come and go, and for the most part, he stayed at home in bed. Mid-way through the month, however, he was able to get up, dress, and even drive Jessie to school and downtown a couple of times.
On Saturday, October 21st, Jessie took part in a Liszt Memorial at the Amateur Musical Club. Franz Liszt was born on October 22, 1811. Jessie played the Schubert-Liszt piano arrangement of "Hark! Hark! the Lark."
Jessie seemed to be enjoying school, maybe a little too much! On Wednesday, October 25th she wrote in her diary, "They have moved all our seats in the study hall, it's fierce. I have to sit right under the teacher's nose *all the* time. Makes me bad." Knowing Jessie as I did as her granddaughter, I'm sure it was because she talked too much! 'Fierce' seems to be one of Jessie's new expressions since she used it a couple of times in her diary around this time.
The last couple of days in October were spent packing and making preparations to move to the Latham's new home on Overton Park Avenue.
Enjoy these Hallowe'en postcards and photographs from 1911.